Showhome / Office: Cobham Oval, 79 Okara Drive, Whangarei
Phone: 438 6399  |  Mobile: 027 543 7750 | Visit Website  |  Send Email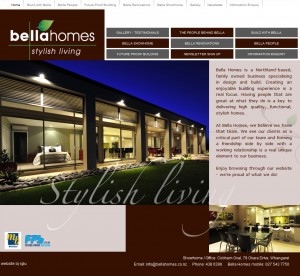 Bella Homes is a Northland-based, family owned business specialising in design and build. Creating an enjoyable building experience is a real focus. Having people that are great at what they do is a key to delivering high quality, functional, stylish homes.
At Bella Homes, we believe we have that team. We see our clients as a critical part of our team and forming a friendship side by side with a working relationship is a real unique element to our business.